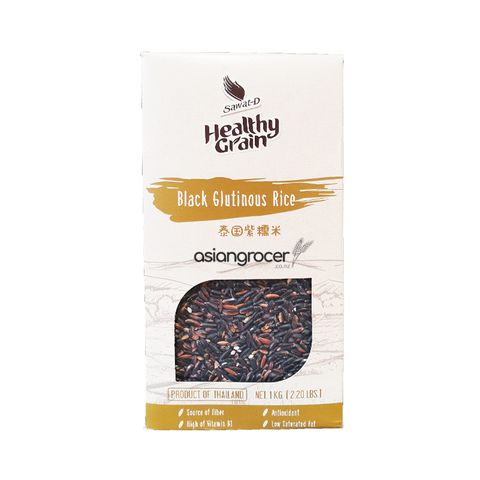 BLACK GLUTINOUS RICE SAWAT-D 1KG
Description
Black Glutinous Rice, also called "Black Sticky Rice" because of its sticky texture, has a naturally sweet taste and is therefore often used for desserts and breakfast. Black Glutinous Rice contains vitamins B1, B2 (Riboflavin) and E, as well as minerals such as iron, calcium, potassium K, magnesium and zinc.
The special feature of Sawat-D Black Glutinuous Rice: Black long-grain with softness, sweet-scented, and chewy texture.
Customer Reviews and Ratings
No Reviews
Be the first to review this product!