Home

/

INSTANT PEARL MILK TEA OKTEA (5 PKT)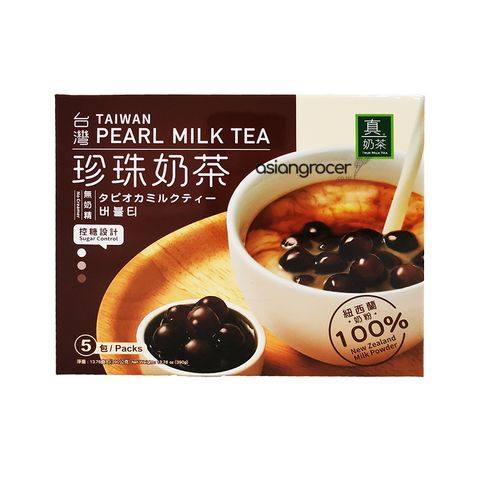 INSTANT PEARL MILK TEA OKTEA (5 PKT)
Description
Taiwan Hottest Instant Bubble Tea is here.
With this, you can be the master of Pearl Milk Tea. It takes only 30 seconds to brew a cup of pearl milk tea in the comfort of your own home.
Customised sweetness level: intimate sugar control design, adjust sweetness according to your preferences.
Milk tea with real milk: 100% New Zealand milk source without adding creamer.
Enjoy the rich and intense brown sugar pearls (boba) with the perfect "chew" factor.
Watch how to prepare it here: https://www.asiangrocer.co.nz/page/22/taiwanese-instant-pearl-milk-tea
Customer Reviews and Ratings
The best bubble tea

This instant DIY boba is so easy to use, it also tasted delicious. I have tried the one that you boil up yourself which takes an hour but this instant one is my favourite.

You just put it in the microwave to heat the boba and it has that perfect chewy texture. Don't make the mistake I made the first time by not heating in microwave first. I microwave mine for 20 seconds.

Highly recommend this instant pearl milk tea.