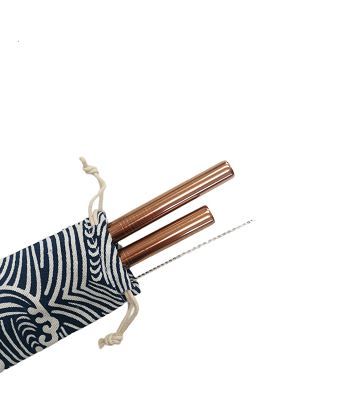 STRAW BOBA STAINLESS ST ROSE GOLD 1 PACK
Description
Rose Gold Stainless Steel Straws - Cleaner Brush included!
1 stainless steel straw that you can use for your bubble tea adventures. The best part is, they're eco friendly and reusable!
Plastic items can take up to 1000 years to decompose, be environmen-tea-ly friendly and the coolest bubble tea drinker by using these stainless steel straws.
Easy to wash as it comes with the cleaner brush. The perfect gift for a serious bubble tea love.
Available colours in store include Purple, Gold, Rose Gold, and Rainbow.
Customer Reviews and Ratings
No Reviews
Be the first to review this product!