Home

/

BBQ MARINADE THAI STREET ONE 285G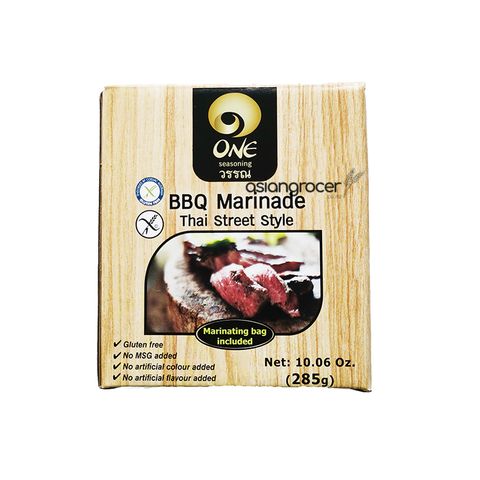 BBQ MARINADE THAI STREET ONE 285G
Description
Spice up your BBQ with this marinade sauce made by Mega Chef's owner, Mr Bhas Nithipitikarn. This Thai Street Style BBQ Marinade gives you the truly authentic Thai Grilled Meat taste from home.
This bbq marinade comes with a marinating bag, super convenient to use.
This product is gluten-free, has no added MSG, has no added artificial flavour, and has no added artificial colour.
Ingredients: Oyster Sauce, Sugar, Fish Sauce, Soy Sauce, Palm Sugar, Garlic, Coriander Root, Pepper, Additives (Phosphoric acid E338, Potassium Sorbate E202)
Contains: Fish, Oyster, Soybean
Customer Reviews and Ratings
No Reviews
Be the first to review this product!