Home

/

PALE ALE CHALAWAN FULL MOON 4.7% 330ML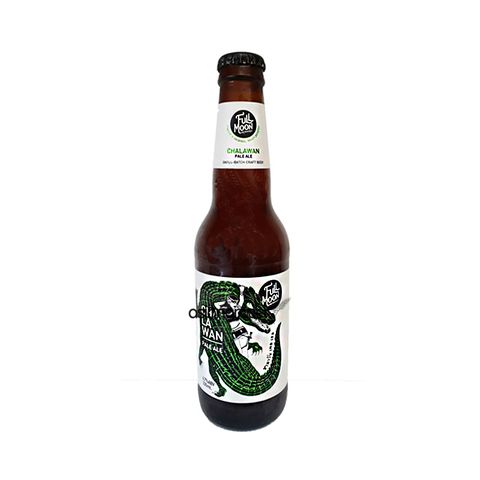 PALE ALE CHALAWAN FULL MOON 4.7% 330ML
Description
An exotic specialty wheat beer with a shimmering, cloudy pale hue. It's unique aromatic scent comes from a never-before-seen blend of wheat, oatmeal and malt spiced up with tropical Thai tangerine peels and Chiangmai coriander seeds Smooth and light in body, with an irresistibly subtle spiced citrus flavor. Flavour: Lychee, citrus, floral. Bold ans smooth.
Customer Reviews and Ratings
Takes me back to my holiday in Thailand

I am so glad to have found this beer in NZ.

I drank this when I was on holiday in Phuket.

I love the lychee notes. A nice change from the Singha and Chang. Will buy this again for sure.